CUTTING-EDGE OIL MILL
Present with an eye to the future
The facilities of the Cooperative of Cambrils have a state-of-the-art mill and a new large-capacity packaging line that provides excellent service and high versatility to our customers.
One of the most important added values ​​that we have incorporated into the production of extra virgin olive oil is the possibility that we offer our customers to learn about the olives used to make the oil: which farms they come from and the day they were picked and pressed. This allows us to guarantee absolute control and traceability to buyers, who rely on a direct source product with the added guarantee of the Product of Proximity seal granted by the Autonomous Government of Catalonia.
In the other hand, our oil mill participates in the Quality Improvement Program of the Extra Virgin Olive Oil, with scientific-technical advice from IRTA (Institute of Agri-food Research and Technology).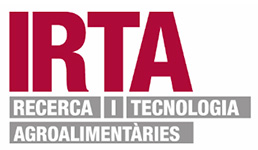 The perseverance and tenacity of the producers and our team, made up of highly qualified professionals, mean that we can improve the quality of the product year after year. This has been translated into numerous awards and the IFS Food certification granted in 2018, both for the packaging plant and for the mill, which has made us the company with the first mill and the first packager that have this certification in Catalonia. A whole series of internal and external audits and controls help us to always maintain the quality levels that we have set ourselves to achieve.
Apart from production, we have made a firm commitment to sustainability and respect for the environment with the installation of solar panels and participation and leadership in the LIFE COOP 2020 project for using agricultural waste and transforming it into biomass. This has led to a 20% reduction in the consumption of electricity.
Today, we never stop working to continue guaranteeing products of excellent quality, and studying the latest technologies that can help us in the future, always combining the wisdom of a tradition rooted in the contributions of the best professionals and the best technology available at all times.