MEDITERRANEAN AROMAS
Artisanal vinegars, essence of the grape vine
In 2010, we became committed to quality vinegars. Today we package a variety of vinegars with personality, made from red and white wine, intense and subtle, both traditional and balsamic, strong and smooth, sweet and sour and fruity. Our vinegars are perfect for both the professional kitchen and the most demanding consumers, and we present them in different formats adapted to all situations.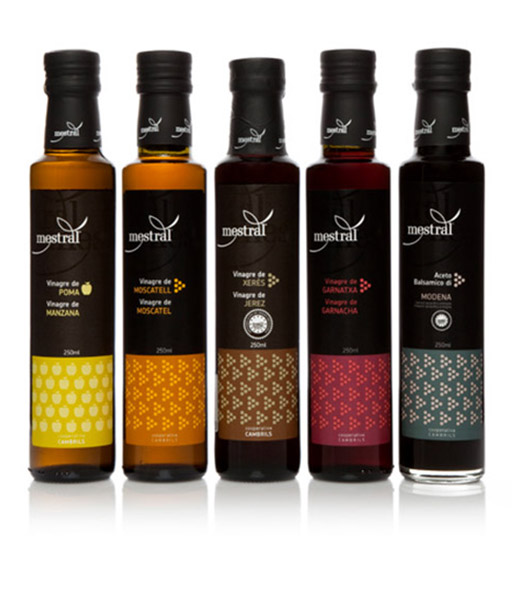 MESTRAL VINEGARS
These are quality vinegars for daily use, including local Garnache and Muscatel wine vinegar, classics such as Apple vinegar and DOP Sherry, and Aceto Balsamico di Modena IGP, which complements the range of Mestral vinegars.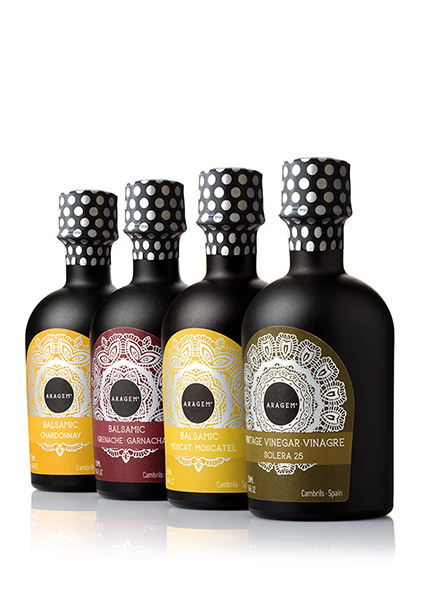 ARAGEM BALSAMICS AND SOLERA
Balsamic and solera vinegars are premium products. Vinegars with their own personality for the most demanding palates. The balsamic vinegars made with wine vinegar and most of the muscatel, chardonnay and garnacha varieties are soft, bittersweet and balanced vinegars. They mark a tendency in a market where soft vinegars are increasingly popular. This definition contrasts with the solera vinegar, aged in barrels, with a more powerful, intense flavour.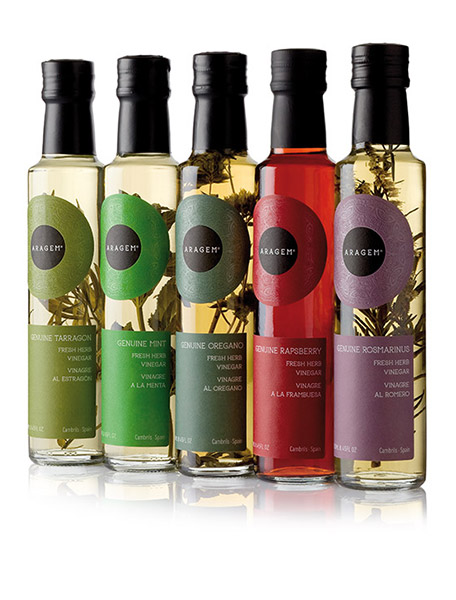 ARAGEM HERB VINEGARS
Herbal vinegars take the best of the aromas of our Mediterranean forest. We offer white wine vinegars infused with oregano, rosemary, mint and tarragon, with a very intense aroma, and a raspberry vinegar made with raspberry pulp.